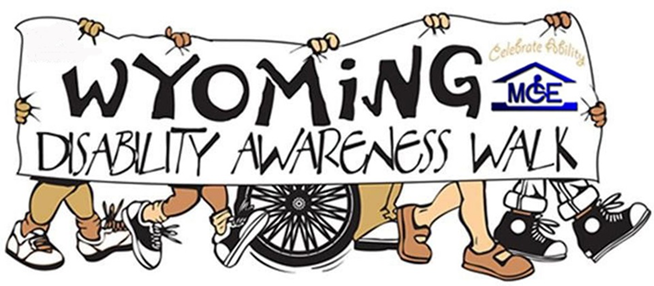 March is Disability Awareness Month.  Magic City celebrates by hosting and organizing the Wyoming Disability Awareness Walk. Each year hundreds gather to walk to raise awareness of and for the rights of individuals with disabilities living in our own communities. The Walk kicks off at 10am with the reading of the "proclamation," read this year by the Mayor of Cheyenne Marion Orr. 
Magic City partners with local sponsors and area providers to hold the event each year at Frontier Mall. Each Walk participant receives a free T-Shirt to wear and refreshments are provided.
For information on next years event or how to become an event sponsor call Susan Brown on 307-637-8869 or email sbrown@mcewyo.org
Magic City Enterprises would like to thank all of our 2018 sponsors and volunteers! We couldn't do it without you!
Disability Awareness Walk 2018
Disability Awareness Walk 2017
Mr. James

Wonderful Guests

Volunteering

Virginia

The Speech

The Guys

Smile

Scott

Scott and Jackie

Sam and Ashton

Ricky

Refreshments

Patiently Waiting

Our Wonderful Table

Our Sponsors

Melody

Mary and Rene

Marcia

Kim and Bobby

Kelly

Jiselle and Richie

Jimmy

Jill and Bibi

Jennifer

Jeff

Jasmine

Janice

Heidi and Travis

Doug

Donald

Charles

Charla and Rocky

Bruce

Brandon

Bonnie and Kelly

Billy

Before the Walk

Becky

Walking

The Community is Great

Going Strong!
Disability Walk 2016
Disability Walk 2015
Wyoming Tribune News Article on the Disability Awareness Walk
2014 Disability Awareness Walk